08/30/14
(2014) Support for the National Center for Canine Training in order to participate the national Romanian team to the International Campionship of the canine rescueing teams
Fundatia pentru SMURD financially supported the National Center for Canine Training in order to participate the national Romanian team to the International Campionship of the canine rescueing teams – "FCI WCH 2014".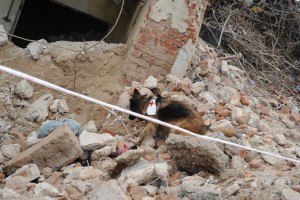 The event took place in Torino, Italy, during August 20th–24th 2014.
The National Center for Canine Training has set up the specialty "RESCUING DOG" (a dog that saves any survivor: under the wrackages, on any rough fields and flooding, toxic environments, fires, mountain rescue and lifeguard), upon the international working model of FCI and IRO.
Budget: 500 EUR