01/19/16
(2014-2016) Construction of the aeromedical base SMURD Constanta
The building will consist of a landing platform and a hangar for the helicopter SMURD Constanta and a team of at least 6 people (pilots, aviation technicians, air rescuers, paramedics and medical crew). The location chosen belong to the Public Health Directorate from Constanta within the Ministry of Health and is dedicated to the construction of the future Constanta Emergency Regional Hospital.
The beneficiaries of this initiative are critically ill, severely injured, within the county of Constanta, South East Region, that are receive the medical support from the first aid crews intervention teams, the intensive care and rescue crews and need appropriate emergency care and sometimes emergency transfer to other specialized medical centers.
The objectives of this project are:
increasing the capacity and efficiency of the SMURD Constanta air rescue crews in the aero-medical emergency interventions;
improving medical operating activities conducted by SMURD Constanta in the South East Region;
improvement of the overall intervention SMURD activity in emergency situations and the number and efficiency of the rescue missions carried through out the Romanian territory.
Also, through this initiative will achieve a breakthrough in terms of increased efficiency of intervention SMURD in South East by supporting development in best conditions for the tasks performed first aid crews, intensive care and rescue, aerial SMURD . To conclude this project in Romania contribute to the development of an integrated system of emergency care effectively to European and international standards.
STATUS: Currently SMURD Foundation finalized the process of building a helicopter platform. Also, until present has been achieved the necessary studies and technical projects and were obtained all mandatory approvals for the construction of aeromedical base. The authorization for functioning is next.
03.06.2015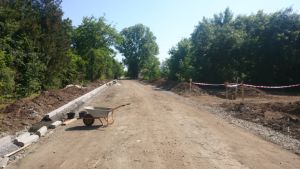 16.06.2015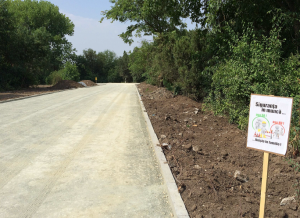 July 2015
August 2015
September 2015
October 2015
November 2015
December 2015
January 2016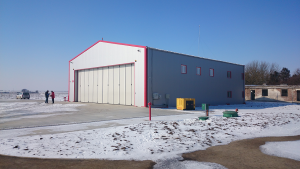 February 2016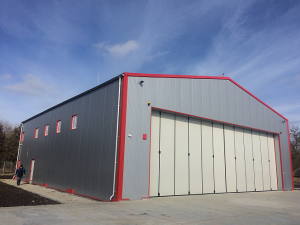 The project is financially supported by ExxonMobil and OMV Petrom.
Fundatia pentru SMURD
June 22th 2015